Is there some rule that tools for Microsoft technology developers have to cost 3 or 4 figures?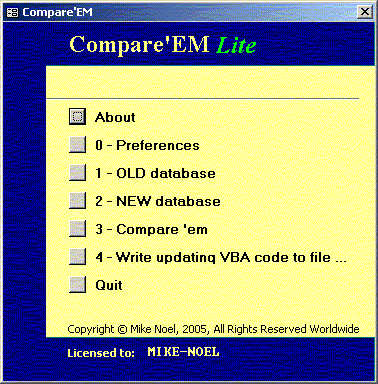 This one doesn't. It's Free!
---
What is it? A very simple to use utility to analyze a pair of related Microsoft Access databases, determine what has changed from one to the other, and generate VBA code to propagate those changes. Makes migrating users from one version of your databases to the next as easy as 1, 2, 3...
Here is a sample of some generated VBA and here is a more complex example showing how another set of generated vba was used in a real world situation.
---
Get it Here!
NOTE
Compare'EM originally required a key, obtained from me by email, which you entered on the Preferences panel. I am no longer supplying those keys, but you may use the following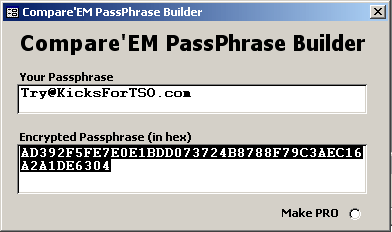 ---
last modified 3/20/2011.